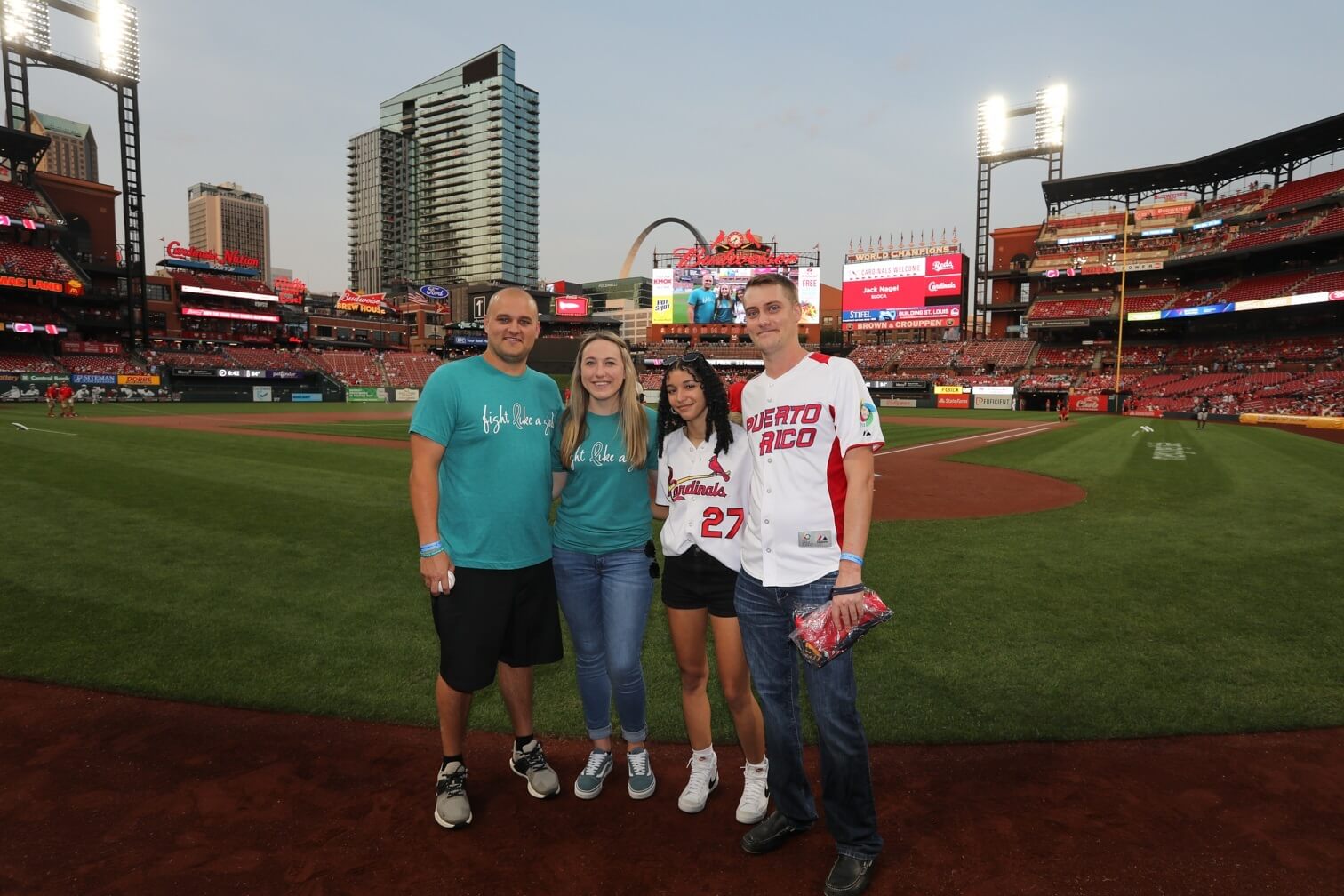 Help us turn Busch Stadium teal at our 22nd annual Ovarian Cancer Awareness Night at Busch Stadium. The Cardinals will be taking on the Pittsburgh Pirates. Game day is Friday, September 1 at 7:15 pm.
Tickets are now available for $40 each and include a voucher for a FREE hot dog and soda. Survivors of ovarian cancer are entitled to a free ticket. Tickets are in the Right Field Box in sections 130 and 132, face value of each ticket is $100. Physical tickets will be mailed beginning in May, please keep your tickets in a safe place!
For group orders, we encourage you to place one order to ensure your seats are together. We will make every effort to accommodate seating requests across multiple orders but cannot guarantee it as tickets are fulfilled in the order received.
To receive your free survivor ticket please check the box for an additional free ticket with your online order. If you would like a free survivor ticket without purchasing other seats please email us at info@sloca.org to request your ticket be mailed.